Women's Gathering
Women's Gathering
Saturday, August 12, 2017

Important: This event has already occurred.

11:30AM - 1:30PM
Beaver Lake Pavilion, Mont-Royal Park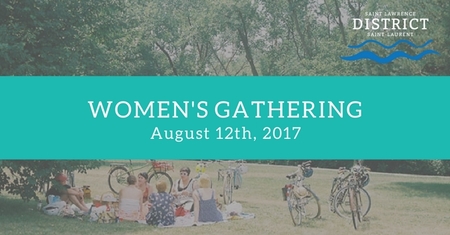 It is time to get together...
We are inviting you to join us for a picnic at Mont-Royal Park in Montreal. We look forward to having time in the Lord as a family.
The meeting time is 11:30 on Saturday, August 12th, 2017 at the Beaver Lake Pavilion. All you need to bring is your lunch and your smile!
"For where two or three gather together in My name, there am I with them." (Matthew 18:20)
For more information visit our Facebook page: Ministère des Femmes au Québec or ask your women's group leader at your church.
Available Files to Download
To download, right-click the file and select "Save link as".
How We Serve Women's Ministry
Return to Events
---