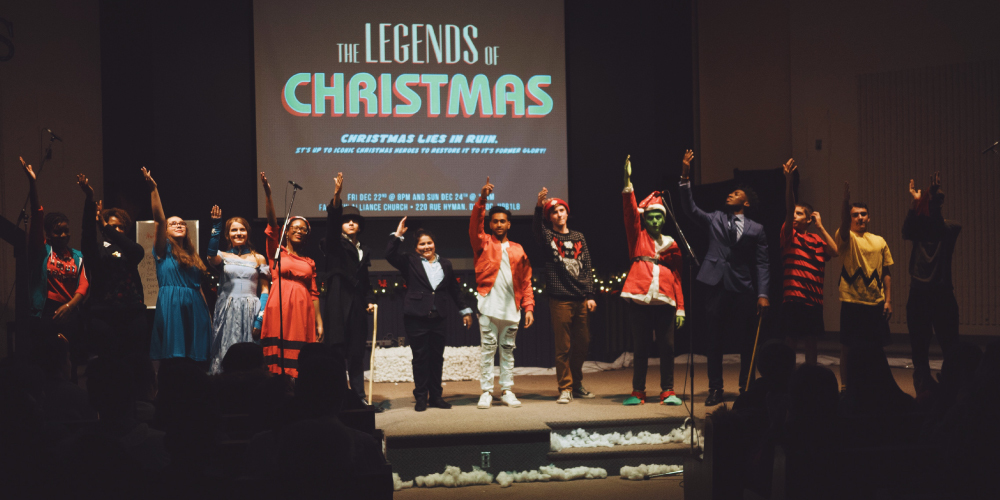 During the Christmas season, The Ruins (the name of Fairview Alliance Church's youth ministry) put on their first Christmas theatrical production. The purpose was to depict a unique way of communicating the Christmas story—God coming down to humanity in the least expected and unlikely fashion, and that through His entering our world, we find meaning, life and a joy that goes beyond the Christmas season.
With a team of over 50 volunteers (all from The Ruins), they put on two showings: Friday evening and Sunday morning. The turnout was overwhelming, as they had an attendance of over 150 people on Friday evening and 330 on Sunday morning (the highest attendance of the year). Many people who would have never walked into a church, had the unique opportunity to hear the message of the Gospel, and be exposed to the loving and welcoming community that is Fairview Alliance Church.
They are still reaping the fruit of this play as many people have been added to the church family. God is moving, and they are grateful to be able to play a part of His plan for their city and province.