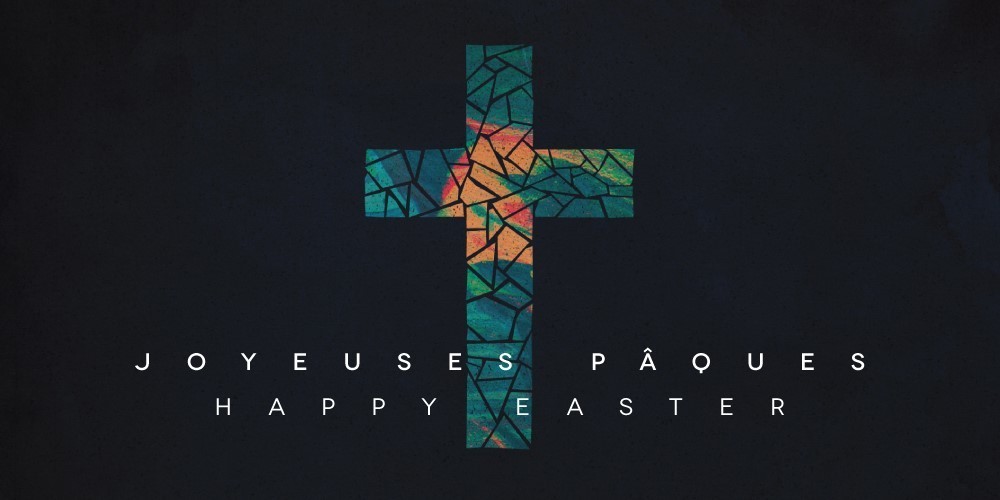 Easter Greetings!
For Christians the world over, Easter is the most important celebration of the ecclesiastical year. After all, as Paul said, "And if Christ has not been raised, (our) faith is futile…" (1 Corinthians 5:17
In preparation for Easter, many Christians observe Lent, that is to say 40 days of prayer, fasting, and confession in reference to the 40 days Jesus fasted in the wilderness. While avoiding legalism and routine, I have always found it edifying to impose a certain spiritual self-discipline during this season, even if for only the week between Palm Sunday and Easter Sunday. By immersing ourselves in the intimate life of Jesus, we gain new perspective on his death and resurrection, and a deeper sense of the call to die with Christ on the cross in order to truly live.
This year, Easter is taking on special meaning for me. Easter not only represents the victory of life over death and renewal. Easter is also the celebration of what only God can do. No one expected the resurrection; not the Jew for whom it was scandalous, not the Greek for whom it was pure folly. Even in the intimate circle of Jesus' friends, no one expected him to come back from the dead. The women went to the tomb in order to embalm his body. The disciples on the road to Emmaus were disillusioned and sorrowful. The disciples in the upper room were afraid. Thomas doubted. Yet it was to these ones, in the midst of their despair, that the resurrected Christ revealed himself, actually resuscitating them to life! Resurrection is a miracle that only God can perform.
My desire is that each of us in the St Lawrence District would truly experience Easter. Regardless of our present circumstances, may the resurrected Christ reveal himself in all of his glory in order to resurrect us to new and abundant life found in him alone.
And so, as the writer of the Hebrews, I pray that "…the God of peace, who through the blood of the eternal covenant brought back from the dead our Lord Jesus, that great Shepherd of the sheep,21 equip you with everything good for doing his will, and may he work in us what is pleasing to him, through Jesus Christ, to whom be glory for ever and ever. Amen." (Hebrew 13:20-21)