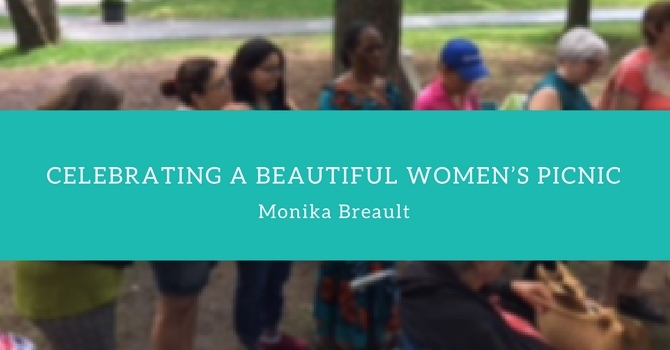 Even in the rain, we had a very nice time at our annual picnic.
We had a beautiful time of worship, prayer, and sharing. The weather allowed us to have a prayer walk in the park. Two by two we were sent to pray for the people in the park and in the city of Montreal. It was beautiful to fellowship with sisters of all nationalities, singing in 3 languages and praying in 4 languages. Until next year in Québec City!
- Monika Breault
You can find more photos of this event and updates on women's ministry in Quebec through the C&MA in Quebec Women's Ministry Facebook page.