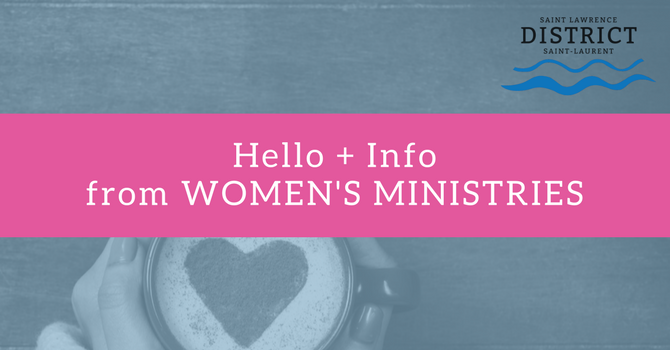 I would like to take this moment to wish you all a very happy New Year. May the Lord bless you abundantly in all areas of your life!
I hope that you had a wonderful holiday and good times with your loved ones. Often we make New Year's resolutions, but many of us are not able to keep them - so I don't make any resolutions! But resolutions that will help us to be more obedient and that help us to follow Jesus are a good thing.
I'm proposing two passages of Scripture to help us start off the New Year on the right track:
He has shown you, O mortal, what is good. And what does the Lord require of you? To act justly and to love mercy and to walk humbly with your God. (Micah 6:8)
Love is patient, love is kind. It does not envy, it does not boast, it is not proud. It does not dishonour others, it is not self-seeking, it is not easily angered, it keeps no record of wrongs. Love does not delight in evil but rejoices with the truth. It always protects, always trusts, always hopes, always perseveres. Love never fails. (1 Cor. 13:4-8)
May we start the year with the first verse in mind, act justly, love mercy and walk humbly and as we do that and serve the Lord in this way, may we reflect on the second verse and do everything in love. May we meditate on these passages and ask God to transform our hearts ever more like Christ's heart.
We will be having our first Women's Retreat this spring. The dates already reserved are April 21-22, Friday evening to Saturday evening. I hope that many of you will be able to come. We have a limit of 75 spaces. Please contact me for the registration form. The theme is still being considered, but we will concentrate on connecting, sharing and prayer.
The new National Women's ministry project is now available in English, French and Mandarin. It came out in early December but I waited to inform you about it until now because I know there are already many things going on in December.
The Project is called: God's Living Word in Quechua and is linked to this Scripture: "For you have been born again, not of perishable seed, but if imperishable, through the living and enduring Word of God" (1 Peter 1:23).
The goal is to raise $150,000 to offer Bible-based literacy tools and Quechua Bibles to women in very remote villages of the Andes Mountains and the jungles of Peru.
The reasons: First, women are gaining access to literacy and the Gospel are teaching more women, their families, and their communities, and sharing the Good News of Jesus Christ! Second, Quechua continues to be the "heart" language of the indigenous people of the Andes. And third, Quechua women are the most affected by illiteracy. In the mountain churches, often over 80% of the women do not know how to read or write in their own language.
The video is now available for viewing below. I would encourage you to show this video in your women's meeting and in your church. This project is called the National Women's Ministry project, but it not just for women; we encourage all to get involved!
Other videos and info available on the the C&MA National website.
If you want to donate, advise your treasurer to send donations to the St.Lawrence District Office, and make the cheque out to our District, but label clearly on the cheque that it is for the Peru project.
I'm also available to visit your women's groups if you would like.
Have a great winter! Hoping to see you at the retreat!
- Monika Breault
Director of Women's Ministries