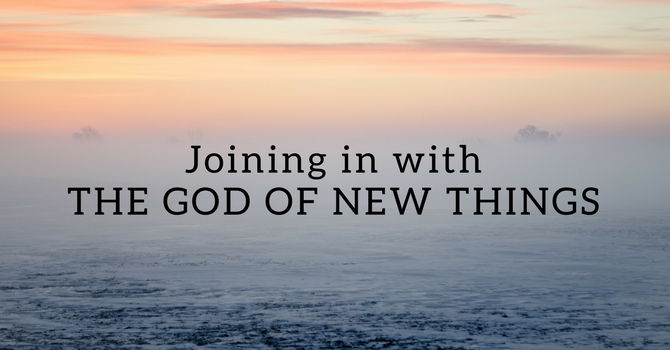 "For I am about to do something new. See, I have already begun! Do you not see it? I will make a pathway through the wilderness. I will create rivers in the dry wasteland." Isaiah 43:19 (NLT)
On January 1st, this was my daily verse.
As I meditated upon it, I realized that God was calling my attention to its message as being pertinent to my own journey in ministry; I have begun to SEE His new work and how He has been directing my life. As I continued to think on this, I realized that this is also true for us in the SLD.
I believe God is inviting us in 2017 to recognize what He is doing in our midst and our province and to believe Him and to open our hearts to this NEW work.
I invite you to join me in looking to the Lord for His direction for our churches and our district. Let us believe His promise and join Him in His work.
Happy New Year!
Michael Gagnon