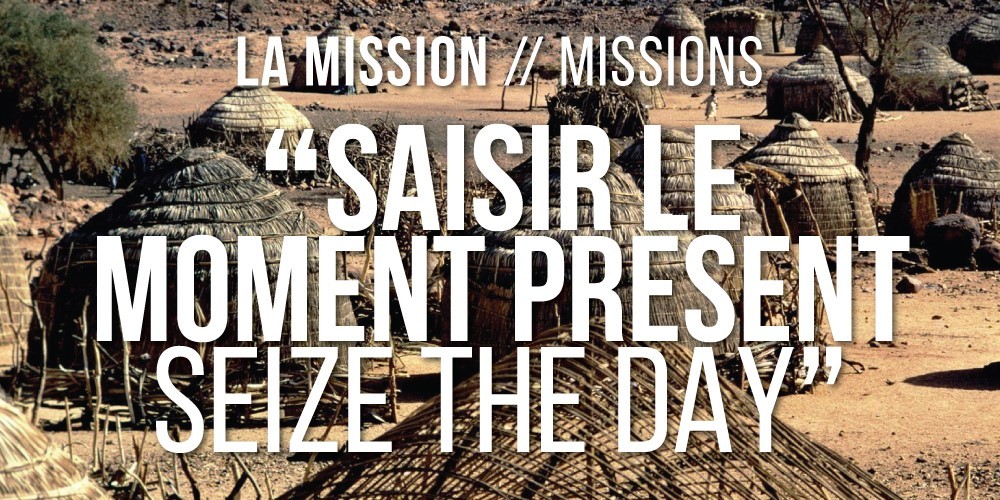 "Now's the time to put my life experience into practise…" Pierre Coté, Retiree on mission
Before my retirement, it was practically impossible with work and family to think of over-seas' mission work. Now is the time to put my life experience into practise, to draw closer to God in a new way, and to help advance the Kingdom of God at the ends of the earth by going myself. Here is my story of going to Africa as a missionary after my retirement….
In 1993, I became a Christian through C&MA missionaries who were learning French in Quebec, and with whom I met regularly to tutor. I then went and visited these missionaries in Africa where they had gone to work. It was from there that my interest in the ministry was born, and later, the Lord called me to serve over seas. It was clear to me that I was to one day go on missions to another country. "As the Father sent me, so I send you…" John 20:21
Between 2009-2015, I participated in 7 short-term missions. Each mission was between 4-12 months in Africa. I have been involved in many ministries, some of which include managing the 'Centre Biblique de Niamey' and welcoming students to the help center at the 'Foyer Évangélique Universitaire' where we received a majority of Muslim students. By my example and my testimony, God allowed me to share my faith in this context.
God has blessed me in giving me the desire, the health, and the possibility of living this type of unforgettable experience. These short-term missions have allowed me to better understand the work of long term International Workers (missionaries) and to help them in their ministries. I have also been able to discover the Nigerian people, including their spiritual and material needs. I have made many good friends among them.
This type of experience comes with certain challenges such as finding a place to minister, a place to live and surviving the extreme heat of Niger. I have missed my family too. Thankfully, the Lord has always been there to meet my needs and my local church (ACM de Québec) has supported me in prayer and encouragement. I have been able to adapt quickly to the African culture.
As a retiree, I have used my pension to help fund my costs of going on mission. Thankfully, my health has always been strong enough to answer this call on my life.
If you have questions, or you would like to explore such a calling to serve in retirement, contact Pierre Coté ([email protected]) or Lorilee Jespersen ([email protected])