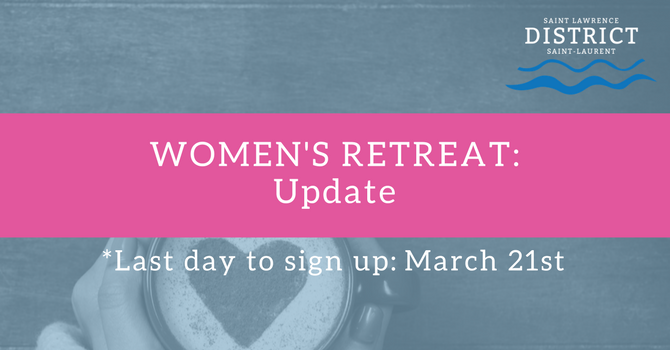 The women's retreat is coming up soon! It is open to all women of the Christian & Missionary Alliance in Quebec, and the last day to sign up is March 21st.
It has been a while since we had a retreat, and so we decided to concentrate on the vision for the women's ministry in Québec. To be more precise we will talk about discipleship, and what it means to be a disciple and make disciples.
Please share this information with the ladies of the church even if you cannot go and please encourage your young women to participate. It is my heart's desire that the younger women would find a place in this ministry.
Sleeping arrangements at Villa du Carmel are camp style, with several of us together in a room in bunk beds. You will need to bring your sleeping bag and pillow.
The payment of $50 has to be made to the St.Lawrence District and needs to be mailed in to the District Office before April 9th. Spaces are limited to 75, so it's first come, first serve We already have about 20 registrations!
I look forward to seeing you there - we will have fun!