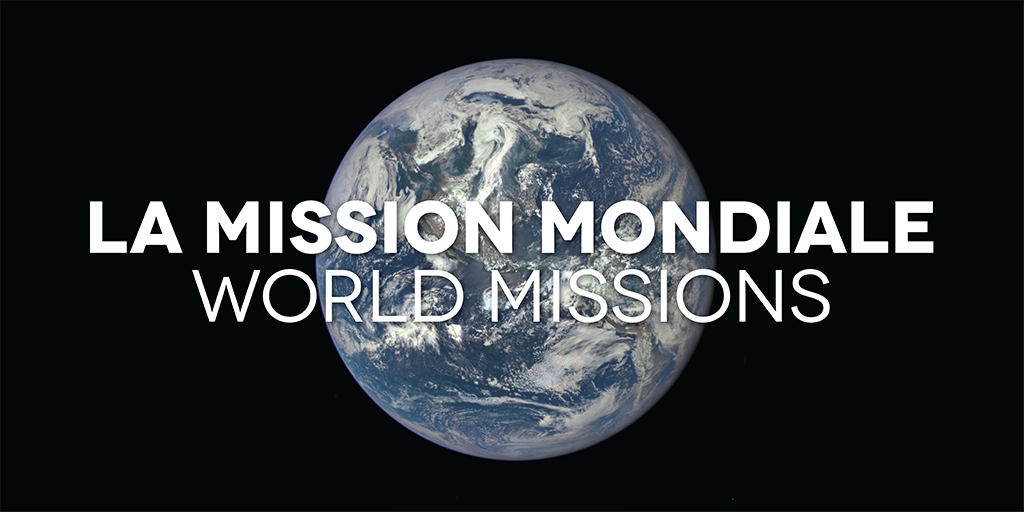 "So let's not get tired of doing what is good. At just the right time we will reap a harvest of blessing if we don't give up. Therefore, whenever we have the opportunity, we should do good to everyone…" (Galatians 6:9-10a)
As 2017 draws to a close, I want to thank each church and individual for the "good" you have faithfully done in the work of God to reach the unreached. Whether in your communities, or overseas, you recognize the calling each of us has to see the Kingdom of God preached to the least reached and most neglected, and to be on mission in the multiple ways that God calls us. Because you gave, we have reached 95% of our faith goal as of the end of November to the Global Advance Fund that helps support our workers in reaching the unreached. As well, many have been supported short-term missions in your local church, sending young and old around the world to share the love of Christ.
Because you prayed, lives are being transformed and churches are being established in cultures and languages where no gospel witness has ever been present. Read some of these stories here: https://theblog.cmacan.org
Because you have sent and received, we have been blessed by the ministry a number of International Workers in our churches this year. You have welcomed them so well, encouraging them, listening to their stories, and blessing them with yours. Because you have gone on short-term mission, the gospel has been preached in far off places and near. And could we see one or two people long term from each of our churches sent to those who have never had the chance to hear the gospel? Please join me in praying toward this end, that a wave of International Workers would be raised up and sent from Quebec in the next five to ten years.
Thank for the good you are doing. Let's not grow weary, but remember our part in seeing that great crowd around the throne someday from every tribe, language and nation.
Merry Christmas and may 2018 be filled with the joy of serving our King!