Knowing Christ Bible Conference
Knowing Christ Bible Conference
August 17 - 19, 2017

Important: This event has already occurred.

Montreal Chinese Alliance Grace Church, 405 Marie-Anne St E, Montreal, QC H2J 1Z9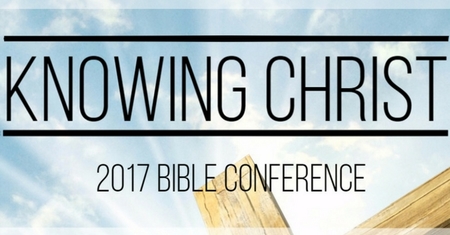 Who is Jesus Christ? There's no more important question than this.
Did he need to learn? How did he perform miracles? Did Jesus need to have faith?
At the Knowing Christ Bible Conference, we will spend 3 days fixing our hearts on what the scriptures say about the beauty of Christ.
Admission is FREE.
Dr. Mark Jones, the author of Knowing Christ, will walk us through 6 sessions covering Christ's Humiliation, Christ's Incarnation, Christ's Spirit, Christ's People, Christ's Training, Christ's Face.
Schedule:
Thursday, August 17 (evening) - 7:00pm
Friday, August 18 (all day) - 10:00am; 2:00pm; 7:00pm
Saturday, August 19 (half day) - 10:00am; 2:00pm
(Refer to the poster attached below for full conference schedule).
Each session will be followed by a Q&A session. All sessions are in English and will be translated into Mandarin Chinese.
Register here for a chance to win 1 of 10 free copies of Knowing Christ.
Or click here to learn more about Knowing Christ.

Available Files to Download
To download, right-click the file and select "Save link as".
Island Of Montreal Montreal Chinese Alliance Grace Church
Return to Events
---